Super Scientific Circus
On Stage
The Super Scientific Circus starring Mr. Fish and Trent the Mime, proves that science can be fun and funny. Alternately assisted and foiled by the comedic antics of Trent the Mime, Mr. Fish uses amazing circus skills involving boomerangs, bubbles, beachballs, bull whips, and magic to introduce the principles of friction, inertia, centripetal force, aerodynamics, sonic booms, air pressure, and ultraviolet light.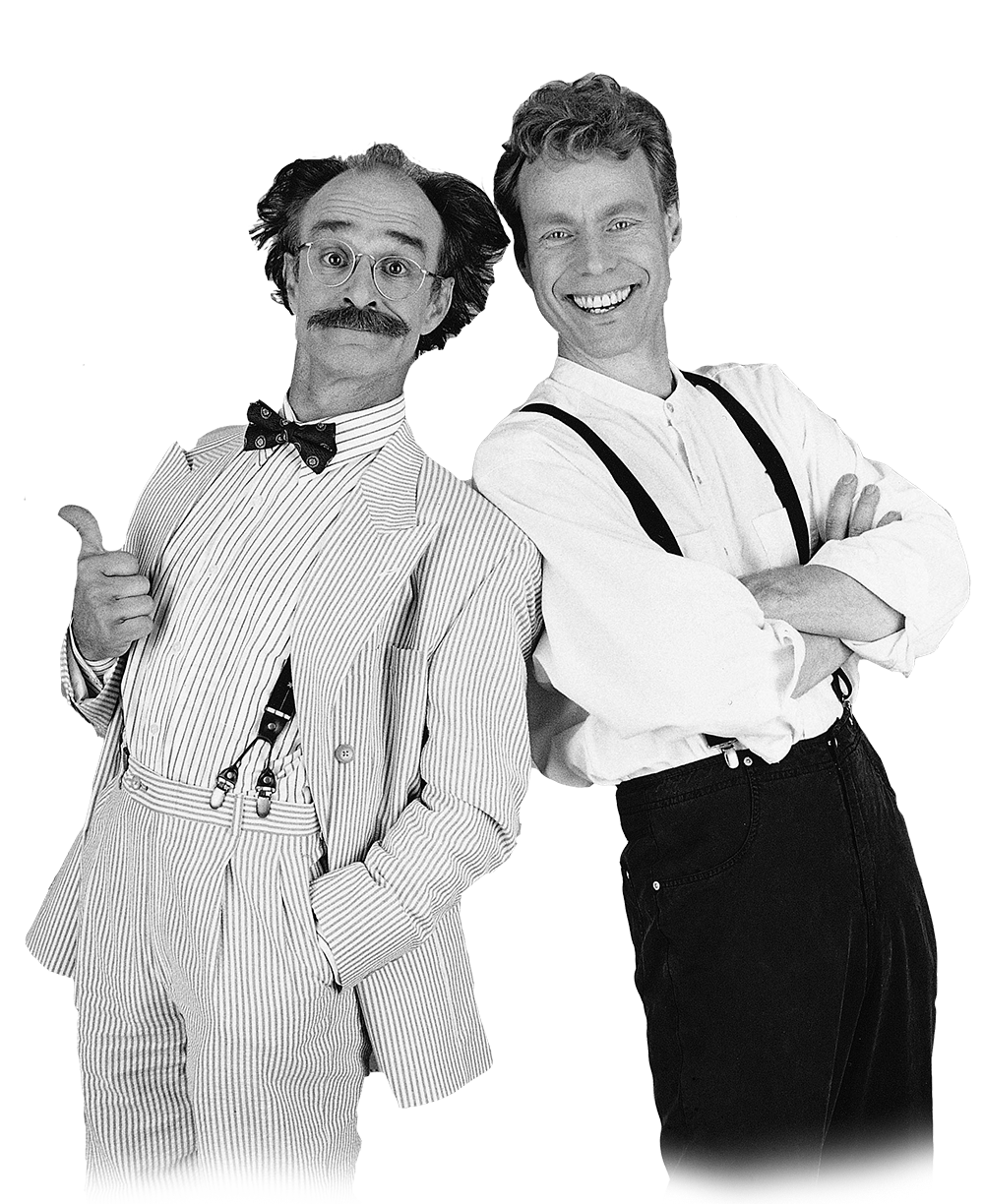 Super Scientific Circus has performed at:
Taipei National Theatre (Taiwan)
Paper Mill Playhouse (New Jersey)
University of Hawaii
Civic Arts Plaza (California)
North Shore Music Theatre (Mass.)
Hong Kong International Children's Festival
Detroit Youth Theatre
The Florida Theatre
and other venues around the world!